Meet the Team
At Reimagine Beauty, you have a group of professionals trained and experienced in the technology and products that help you rejuvenate your skin and body. Get to know the amazing team who will be with you every step of your journey with us.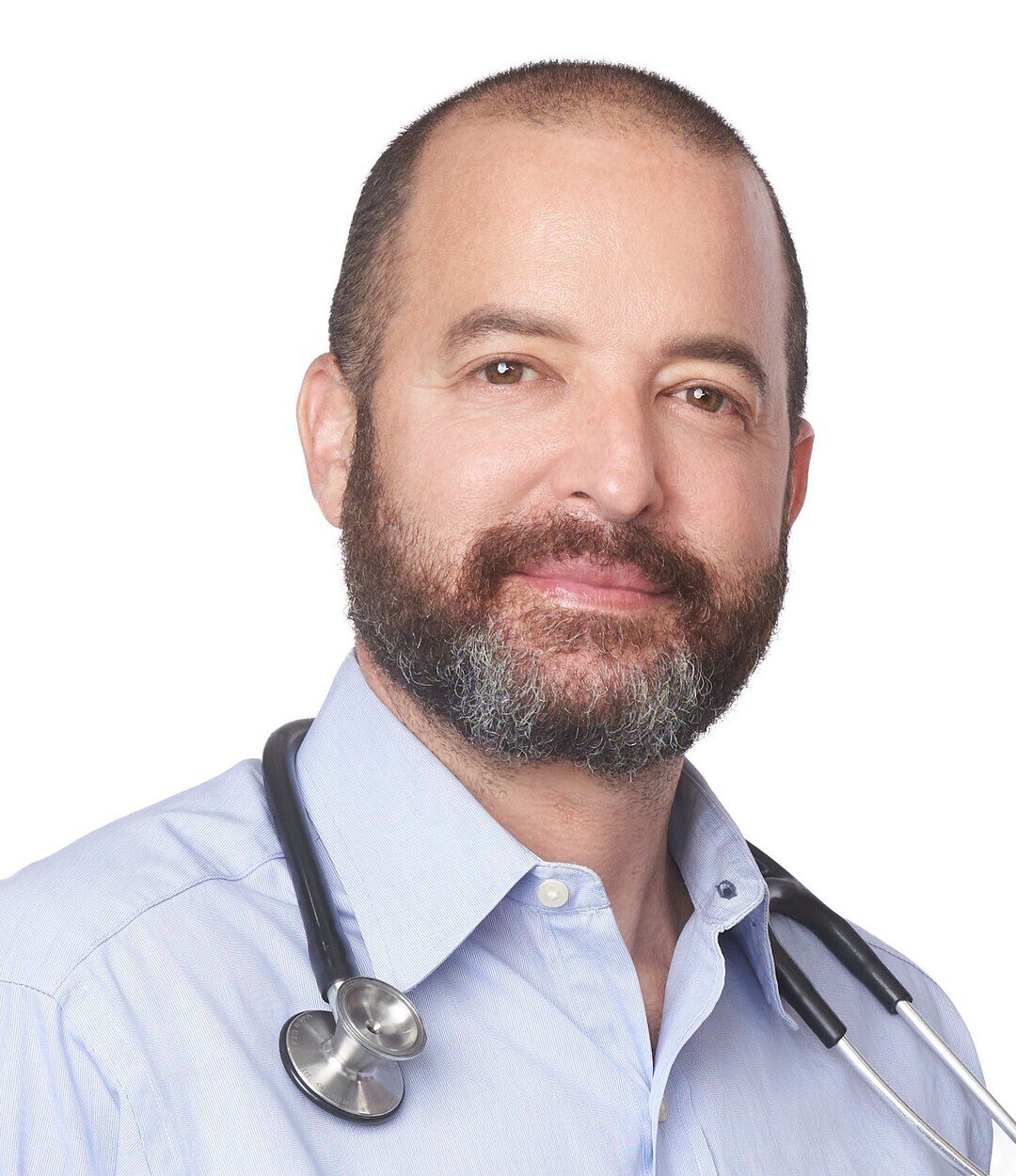 Glenn Rosen MD
Dr Rosen is excited to continue growing his practice, Parkside Family Medicine, in East Falls, Philadelphia, PA. After graduating from West Chester East High School, Dr Rosen received a B.A. in Sociology from the University of Pittsburgh, where he graduated Summa Cum Laude. Dr Rosen earned his medical degree from Jefferson Medical College.
Read More
He completed his residency in Family Medicine and served as Chief Resident at Abington Memorial Hospital. Dr Rosen has been Board Certified in Family Medicine since 2002. Since residency, Dr Rosen has been a partner at Parkside Family medicine which was founded in 1972. He has served on several pharmaceutical advisory boards and has been a national and local speaker. Dr Rosen's special interests include sports medicine, diabetes, cardiology, aesthetics, medical marijuana and comprehensive preventative family care. He understands that each patient is unique and strives to work within a patient's belief system with regard to their health. Dr. Rosen knows that there is a lot of information available today and wants to help guide individuals to make the best possible decisions about their medical care.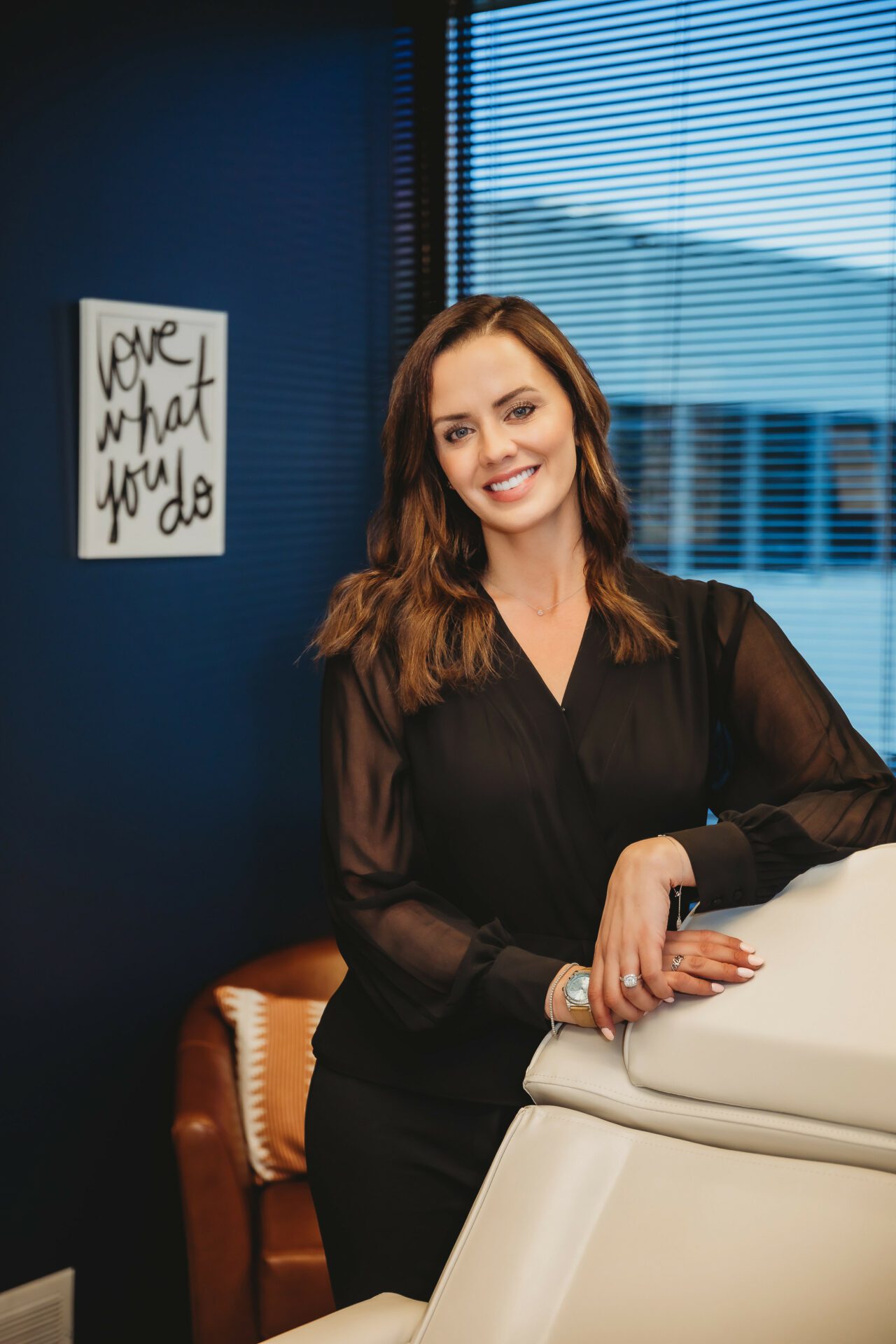 Julie Shaffer, RN-BSN.
Owner & Nurse Injector
Julie received her RN from Penn Medicine College of Health Sciences and her Bachelor of Science in Nursing from EMU in 2011. She began her career in pediatrics and then moved to specialize in the Neonatal Intensive Care unit for the duration of her career.
Read More
After working in the medical field for over two decades, her passion for helping people feel better and build confidence led her to open Reimagine Beauty Med Spa. She became certified by the American Academy of Facial Esthetics (AAFE), one of the leading, hands-on aesthetics programs in the United States. She continues to train with AAFE to stay up to date on the latest technology, procedures, and techniques to ensure she is providing her clients with all the best treatment options available.
She understands the need to genuinely listen to her clients and work with them to develop the most effective treatment plan. Her comprehensive approach to treatment includes targeted treatments designed to enhance a patient's natural beauty with close follow-up care to ensure the intended results are achieved.
Julie is a naturally gifted artist, and this skill has enhanced her ability to provide her patients with the results that they desire. Her passion for this business is centred around helping others and contributing to building up their self-confidence.
When Julie isn't working, she enjoys spending time with her family. She has a husband and 3 children, ages 18, 15 and 7. She stays busy between dance competitions, soccer and basketball games and has a love for horses, her 2 dogs and the beach.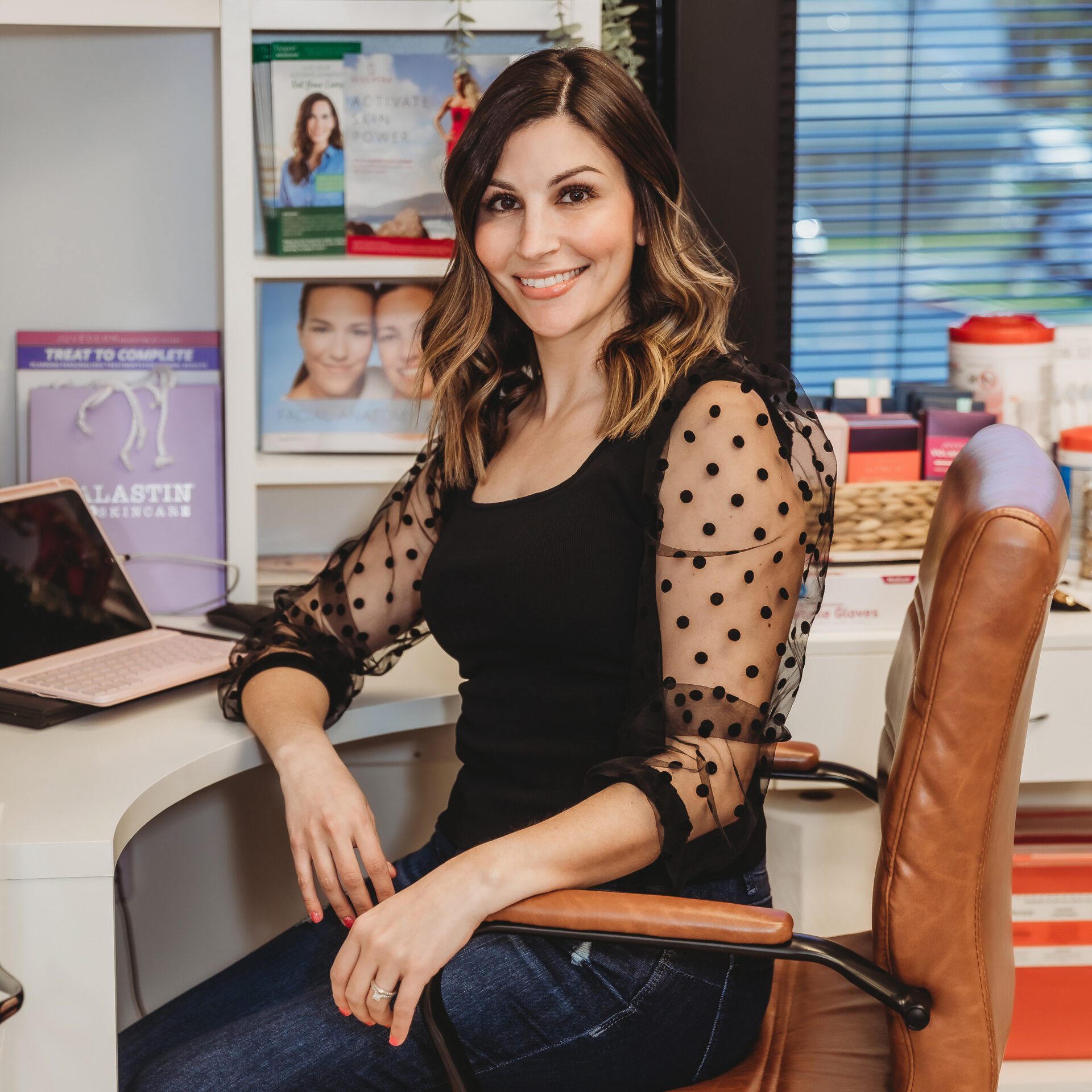 Lauren Arrick, CRNP, Injector
Lauren has an extensive history in the medical field with over 14 years of experience working as a Registered Nurse in Lancaster, PA. Lauren mostly worked in the hospital setting with adult patients but also spent some time in the NICU as well as home health delivering in-home infusion therapies. In 2019, Lauren started her graduate training and ultimately finished her schooling as a Family Nurse Practitioner in 2021. Currently, she works with UPMC Express Care as a Nurse Practitioner.
Read More
Lauren knew from a young age that she wanted to work in aesthetics and dermatology and has been very eager to start working in this field that she has such a strong passion for. In 2022, she completed her initial cosmetic injections training with Aesthetic Medical Educators Training. Lauren has plans to continue her education to remain up to date on the latest technologies and best practices in the cosmetics industry. Her goal as a medical injector is to develop trusting patient relationships that will provide high-quality outcomes for each individual person. She will work closely with you from the initial consultation to the follow-up to ensure you are thrilled with your results!
A note from Lauren: "No two faces are the same, so I look forward to spending time with you to learn more about you, as well as your cosmetic wishes and goals. We'll develop a plan together that will provide you with the best results that are specific for you!"
Her personal life: Lauren lives in Lancaster, PA with her 3 daughters, husband, cat and dog. She's a mini-van soccer mom and the ultimate girl's girl. She loves spending time with friends and family, sipping on a yummy Moscato, and vacationing at the beach and Disney World. When not working or being a chauffeur for her kids, she loves binging anything Bravo network (IYKYK) and catching up on the latest aesthetic trends.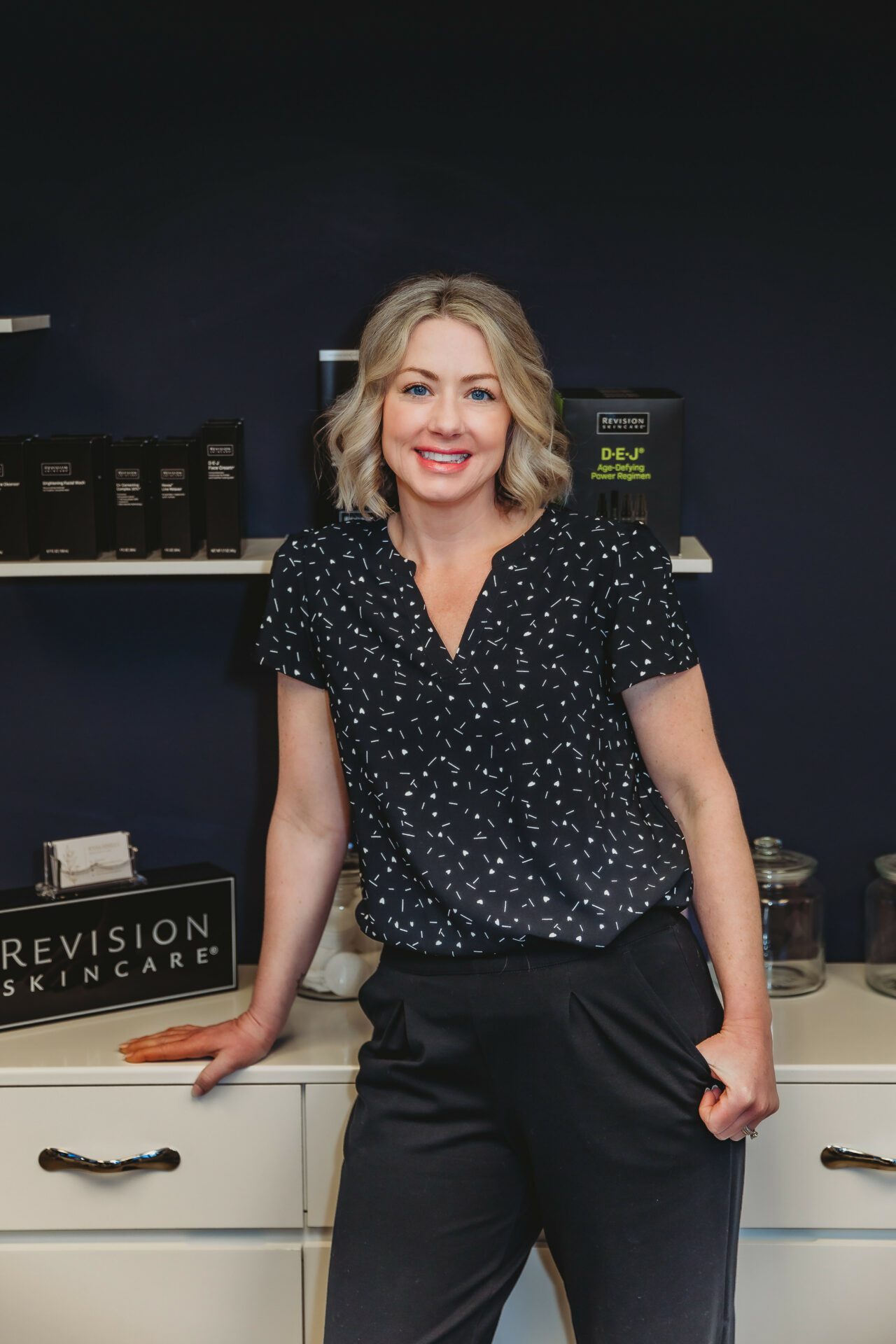 Jenna Binkley, Medical Aesthetician
Jenna is a medical aesthetician graduate of Lancaster School of Cosmetology and fell in love with skincare.
Read More
She is passionate about helping her clients find the best options to help them fall in love with their skin, which pushes her to  continuously learn new techniques and modalities so that she can offer the best solutions for her clients. Outside of skin care Jenna loves to exercise and spend time with her four active boys.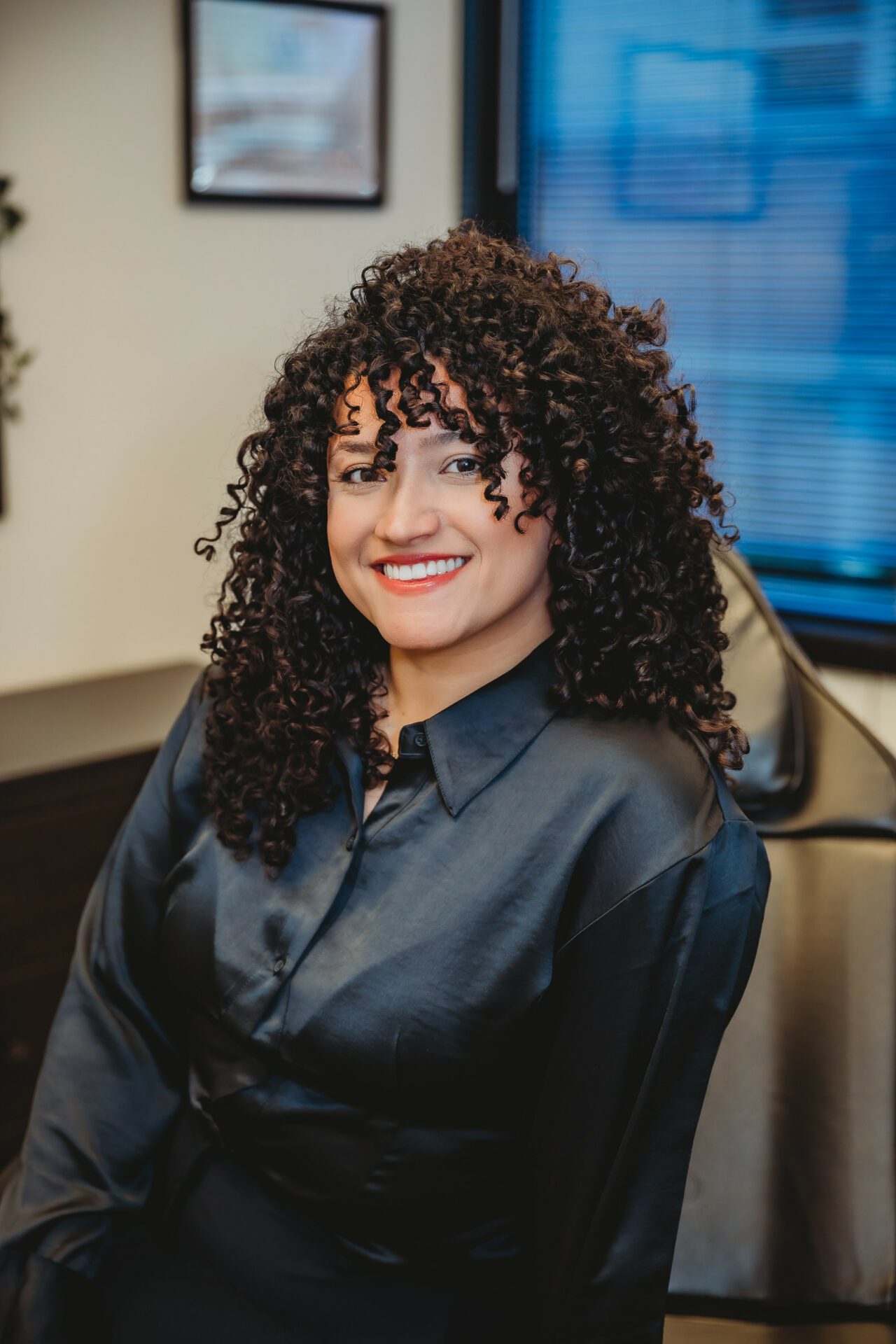 Natalie Cruz
Natalie is a Master Permanent Makeup Artist and Nurse! After spending almost 10 years working as a nurse full-time, she switched careers. She has a passion for beauty and has always loved working with people.
Read More
She started with only Microblading in 2019. After completing multiple certifications, she moved on to providing more services and superior techniques. She now offers powder and nano eyebrows, lash line, lip blush and freckle tattoo. She feels that permanent cosmetics isn't just about looking pretty, it is so much more than that. She believes her services help to boost confidence, encourage self love and self esteem. She thinks that when
we feel beautiful and confident, we can use that energy to create success in other aspects of our life!
Connect with Us!
Reimagine Beauty, Lancaster's Premier Med Spa