Stay up to date with all things Reimagine Beauty! Make sure to follow us on Facebook, Instagram and TikTok.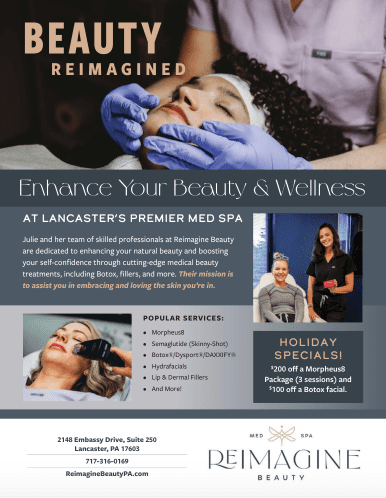 Lancaster County Magazine
Take a look at our latest ad in Lancaster County Magazine.  Don't forget to check out our Holiday Specials for Morpheus8 and Botox Facials!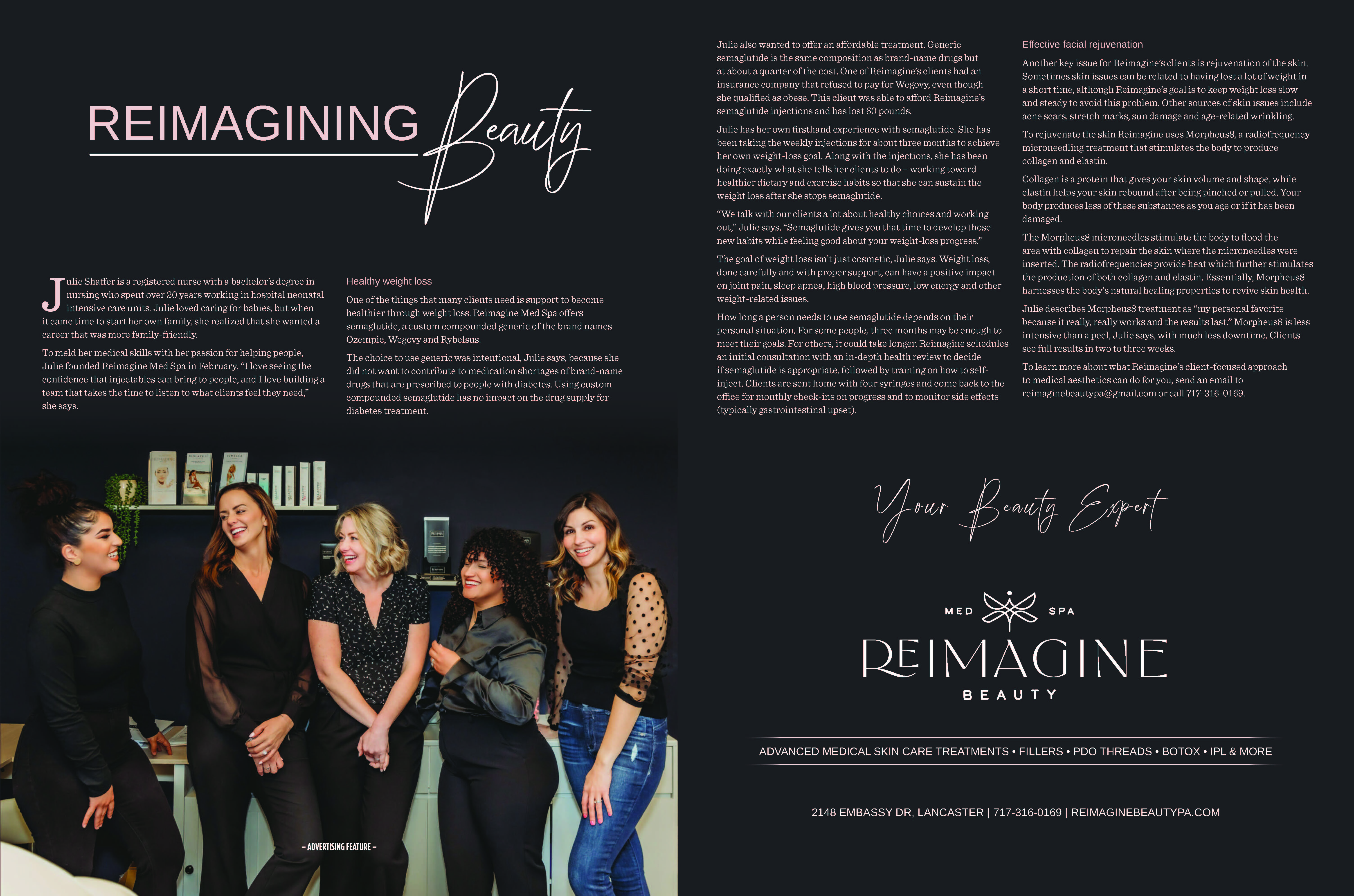 Find us in the latest issue of Balance magazine, published by LNP media. Learn all about our owner Julie, and how she got into this beautiful field, as well as our new and exciting services, Morpheus8 and Semaglutide (skinny-shot).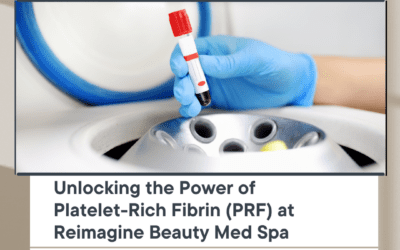 When it comes to revitalizing your skin, there's always a new and exciting innovation on the horizon. One such innovation that has been taking the world of aesthetics by storm is Platelet-Rich Fibrin or PRF. Reimagine Beauty Med Spa is proud to offer this revolutionary treatment, and we're here to share everything you need to know about PRF and why it's changing the game in the beauty industry.
Saturday, December 16th 2023 – Holiday Beauty Bash
Reimagine Beauty Med Spa – 2:00 pm – 5:00 pm
Join Lauren and Jenna for food, fun and beauty!
Schedule your appointment now for either $10/unit Botox and/or $99 Signature Hydrafacial.  Spots are limited!
Connect with Us!
Reimagine Beauty, Lancaster's Premier Med Spa